An Activist Investor May Lead to Huge Gains in Ariad Pharmaceuticals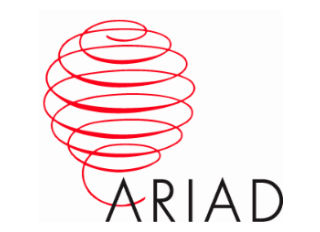 Good news for special situation investors, like myself.  Activist investing is on the rise. According to a research firm called Activist Insight, in 2014 344 publicly traded corporations were targeted by activist funds. That number represents a significant 18% increase over the previous year.  2015 is off to a big start for activists, with many predicting that we will eclipse the number of situations seen last year.
The problem is, not all activist investors are created equal.  Some firms, such as JANA Partners and Starboard Value, have excellent track records of success.  Others...not so much.  The key is to keep a list of activists that have proven successful in the past so that one can keep an eye out for new special situations that they are involved with in the future.  A newer activist firm called Sarissa Capital Management popped up on my radar yesterday.  I am adding to the list of investors that I keep an eye on.
Sarissa Capital was founded Alex Denner.  Mr. Denner has a very strong resume. He formerly worked under Carl Ichan as his lead analyst for the biotech sector. He lead Ichan's charge into Biogen $BIIB, which was a roaring success. Since Ichan took an activist position in the company it's stock has risen 655%. Denner was also actively involved in the sale of another Ichan position in the sector, Genzyme to Sanofi SA $SNY.
Sarissa Capital has taken up an activist campaign at a company called Ariad Pharmaceuticals Inc. $ARIA. Sarissa currently owns 7% of ARIA, which isn't chump change when you're talking about a company with a market cap of $1.7 billion.  Denner also was recently awarded a seat on Ariad's board of directors and he is seeking to add his representatives for three more of the company's eight seat board. 
As you can see from the following chart, the story of ARIA for pre-2014 shareholders is not a happy one: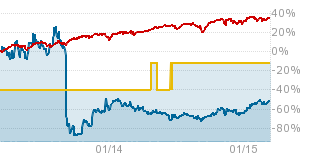 A two-year chart of ARIA (blue) vs. the S&P 500 (red)
After its blood cancer drug Iclusig received regulatory approval in late 2012, Ariad Pharmaceuticals' stock was on fire, returning well over 500% to investors during the prior three years. Fast forward to the end of 2013 and boom, Ariad's stock imploded - dropping more than 80% after the Food and Drug Administration temporarily pulled the plug on Iclusig in the United States on concerns about its toxic side effects.  That's when Denner and Sarissa Capital pounced.  A man after my own heart, he began purchasing shares of ARIA hand over fist after the stock imploded.
After establishing a significant position in the company, Denner began attempting to oust Ariad's CEO and founder Harvey J. Berger. If the move is successful, Denner would like to see the company reign in spending, at least so that it is more in line with the potential market for any drug that is being worked on and even better for current investors potentially sell of ARIA to a larger company, one that has a bigger, more established oncology sales force.
Denner's plan may actually be working. Rumor has it that Ariad's current board of directors has had discussions with the CEO Berger about the potential for him to resign.  Even if Denner is not successful in ousting Ariad's CEO, the company's current leadership may decide that selling itself to a larger drug maker would be preferable to an expensive proxy fight with an activist.  Rumored acquirers of ARIA include Roche Holdings $RHHBY, Celgene Corp. $CELG, Amgen $AMGN, AbbVie $ABBV and Gilead Sciences $GILD.
An investment in Ariad Pharmaceuticals today is a bet that Denner will ultimately succeed in his plan to have the company taken over at a significant premium to the $8.90 that it is trading at today.  Analysts have suggested that a selling price of $12 to $15/share would be in order.  I am not personally purchasing a position in the company at this time, but I plan t keep an eye on the situation and I have added it to my on-line special situation investing portfolio.