Viacom's Plunge Deeper than Miley Cyrus's MTV Awards Outfit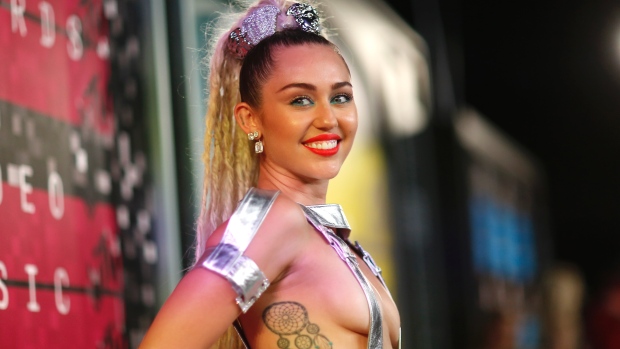 Viacom, once the reigning king of communications, has taken a massive dive over the past year, losing $16 billion in value, with its shares falling more than fifty percent. When viewing Miley Cyrus's dubious choice of wardrobe for the past MTV Awards show, one has to wonder if it was a desperate attempt by the larger company for ratings. It was an epic fail.
When Sumner Redstone (who has just turned 92) split Viacom and CBS in 2006, shares of CBS (led by Les Moonves) have gained significantly, while Viacom (led by Philippe Dauman) continued to tank. Now, shareholders have even more to gnash their teeth about. There are rumors that Dish Network may be in a position to force Viacom to offer a lower price for distribution. And then there's the significant losses in the talent arena…such as Jon Stewart, Stephen Colbert, John Oliver, and more who did a mass exodus from Comedy Central.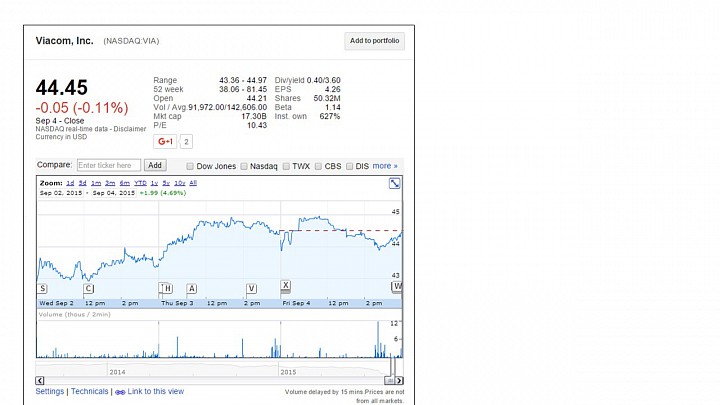 One of the largest owners of Viacom shares, Gabelli Funds, has watched their $5.1 million dollar stake shrink to $206 million from their $418 million that they realized last year. And, some investors have noted, buzzards are beginning to circle. This could be a good thing, or a bad thing depending on which side of the event you are standing on. Analysts on the street suggest that in order to stop the plunging value of the stock that Viacom needs to shore up their efforts, urging that they need scale in order to face the consolidation that is ongoing in the cable industry.
 An analyst for Bernstein stated that Viacom might go the way of Eastman Kodak if it doesn't find a way to reinvent itself. Analyst Todd Juenger states that, "…once dominant companies where the product that provides the majority of their profits (film; TV networks) is made obsolete by a digital world." Juenger goes on to state that in domino-like fashion when audiences flag, then ad revenue goes down. This puts distribution in trouble and puts pressure to be careful about content investment, which makes audiences really loathe to tune in since there is nothing new being added to the lineup.
It's not just Comedy Central or MTV that have caused the massive hemorrhage for Viacom. They are losing in nearly every market, with their Nickelodeon, and Spike TV stations also losing significantly as those demographics abandon linear TV. Juenger states that one of the moves that would have potentially staved off this downturn would have been to redirect the $14.5 billion invested into share buybacks into new programming and acquisition of more popular media affiliations.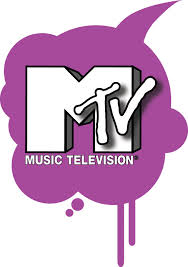 So, WhoTraders….question: is Viacom a great value investment or will it come at you like a 'wrecking ball'.