May the Market Force Be With You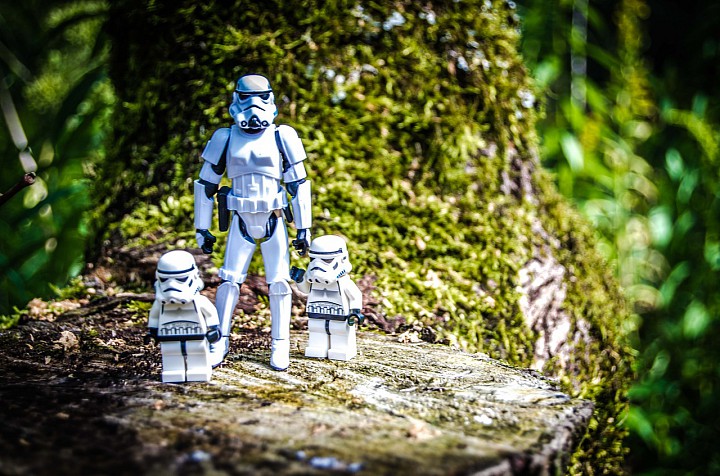 The countdown has begun for the new Star Wars movie, and the merchandising that will surround the new Walt Disney release "Star Wars: The Force Awakens." It couldn't be happening at a better time, too, with the heavy shopping season about to land on everyone's doorstep. Pre-movie merchandising featuring everything from t-shirts to toys will be launched on September 4th, and the lines, experts predict, will be legendary. All of the 'new and shiny' goes on sale three months prior to the December 18th release of the film, creating buzz and anticipation for the continuation of the Star Wars saga.
Also in the works is a 'Force Friday' September 4th which will not only promote the merchandise, but will give rabid and avid fans a sneak peek via YouTube. There is also coverage scheduled to happen on larger major newscasts such as 'Good Morning America.
The frenzy among fans will be predictable, with fans lining up well before stores open, many of them in their favorite costuming. But the additional frenzy will be happening in the retail sector for Disney, as these products, which are tied in to one of the historically highest grossing films ever, will realize it's highest growth in nearly ten years, states NPD Group, Inc. They also predict that the sector will see a little over 6% increase in sales, which in retail dollars equates to approximately $19.9 billion dollars for this year, alone.
The 'Star Wars' powerhouse has never really lost significant steam, as products realized nearly $2.2 billion dollars in 2013 in sales. That put it slightly behind Hello Kitty, and the Disney Princess's lines. The famous Jaws line: We need a bigger boat, applies to Disney right now as many retailers are crying 'We need bigger shelves'. All of the heavy hitters will be carrying the merchandise, including Wal-Mart, Toys "R" Us, and Target indicating that these giants in the industry know a sure bet when they see one.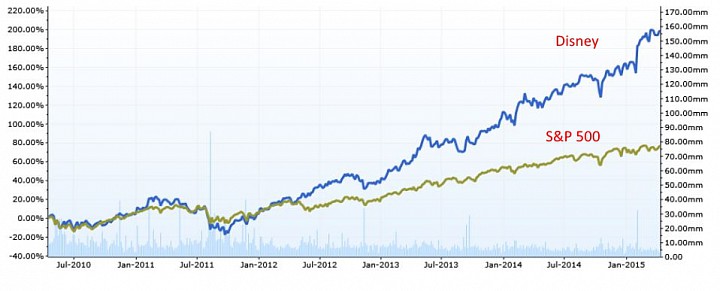 Hasbro, who has partnered with Disney to produce the products (including a light saber…you KNOW you want one) predicts that they will double their revenue to $415 million, suggests Gerrick Johnson, an analyst with BMO Capital. Sean McGowan with Oppenheimer & Co. also recommends buying into the Jakks Pacific shares because they partner with Hasbro to create the action figures. Hasbro is so convinced of Disney's potential with this release that they extended their contract out to the year 2020, indicating that the 'Force' is definitely with Disney. With the recent selloff and ESPN related cord cutting, many were worried about Disney stocks. However, it is quite clear that Disney can print money with its franchise endeavors like Star Wars, making the 'force' that is Disney as strong as ever.