A Brutal End For Merger Arb Investors in Williams Companies. What Does the Deal Mean for Williams Partners?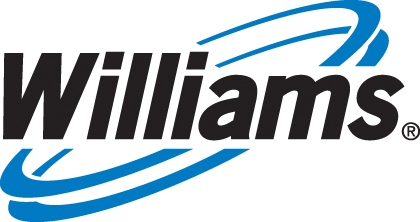 Merger Arb is a very popular type of special situation play in volatile markets like the one that we are currently experiencing. OK, volatile is putting it a little kindly, bear market is perhaps a more appropriate description of what's going on today. For those who are not familiar with the strategy, merger arb involves purchasing shares of companies that have been bought out or are in the process of negotiating a deal to be bought out with the hopes if capturing the spread between the price being paid for the company and the level that it is trading at. This investment works well most of the time, but when it goes wrong it can be very painful for investors. As you can see by the following chart, it definitely has gone wrong for investors who purchased shares ofWilliams Companies $WMB.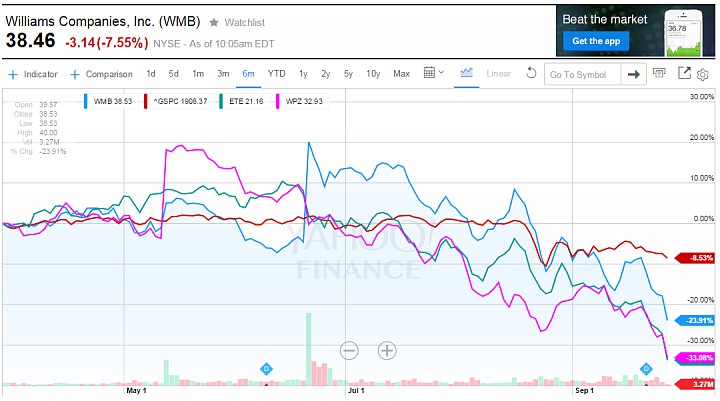 A six-month chart of $WMB, $ETE and$WPZ vs. the S&P 500 (click to enlarge)
The twists and turns of the Williams Companies story resemble those of a soap opera. Earlier this year, in a move reminiscent of the recent consolidation in the Kinder Morgan $KMI family of pipeline companies, Williams decided that it would buy out its limited partnership Williams Partners $WPZ. Many investors piled into Williams Partners hoping to capture the spread between the buyout offer and the level that the stock was trading at.
However, not long after the Williams consolidation deal was announced, Energy Transfer Equity $ETE made an unsolicited bid for Williams Companies. At first Williams Companies rebuffed $ETE's advances and sought other suitors. For a brief period of time Spectra Energy $SE considered making a bid for $WMB, but it ultimately decided that it was too small to swallow such a large fish. This morning, with no other suitors and Mr. Market brutally punishing all energy-related stocks Williams Companies decided to accept Energy Transfer's merger proposal.
So if Williams Companies decided to accept a takeover offer, why was its stock hammered so badly? The problem with Energy Transfer's buyout offer is that as a highly leveraged company $ETE had to pay for the majority of the buyout with its own battered stock. As $ETE's stock dropped in the recent market selloff, so did the value of its takeover offer and in turn Williams Companies stock. Williams Companies is off 8% and Enerty Transfer is down 9.5% as I type this.
Where does this deal leave Williams Partners? To use a soap opera reference, alone at the altar and down 5% itself (this is a dramatic improvement from the -12% that it was at a few minutes ago)
Williams Partners Announces Termination of its Merger Agreement with Williams
http://finance.yahoo.com/news/williams-partners-an...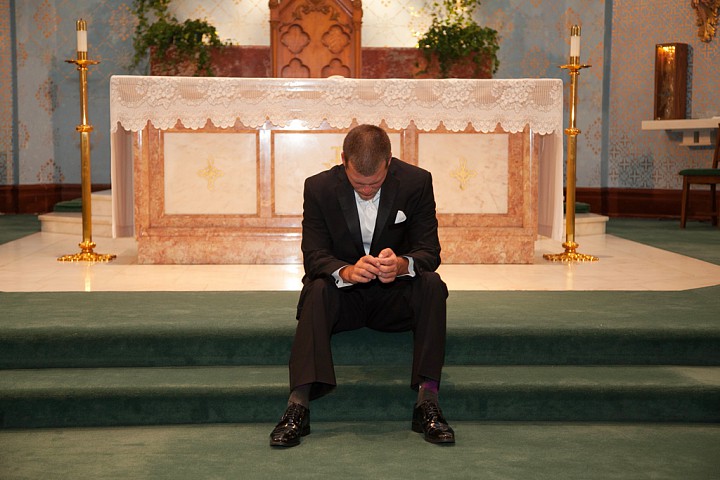 One silver lining for Williams Partners and its shareholders is at least it will receive a $428 million break up fee for its troubles. That's nothing to sneeze at. Nothing else should change for the company, other than the elimination of the buyout premium that previously existed. Energy Transfer will now become the General Partner for $WPZ and it will continue to pay out its generous 9.5% distribution to shareholders.
Having said that, investors would be wise to keep an eye on this distribution. While it has been improving, $WPZ's coverage ratio still sat at only 0.97x last quarter. Anything below 1 means that the company is not earning enough distributable cash to pay its distribution. I expect that the coverage ratio will improve in Q3 as Williams' Partners' new Geismar Ethylene comes fully on-line and begins to generate cash for the company:
Williams Partners' Geismar Plant in Final Stages of Commissioning; Ethylene Production for Sale Now Expected in December
http://investor.williams.com/press-release/william...
The future is a little murky for Williams Partners at the moment. After it receive the buyout proposal from Williams Companies, it scrapped its previous guidance. Questions also remain about future dropdowns from its new parent company and whether the general weakness in the energy sector will have a negative impact upon Williams Partners. I personally own shares of $WPZ and believe that the selloff has been significantly overdone. I plan to continue to hold my shares and collect its generous quarterly payout. Ultimately, I believe that the energy sector will recover, interest rates will not rise nearly as much as many fear and shares of ravaged MLPs like Williams Partners will bounce back like a coiled spring.