Activist Investor Sardar Biglari is Getting a Taste of His Own Medicine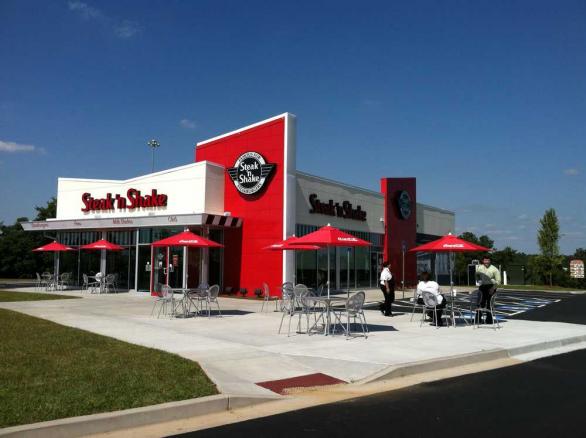 Back in 2008 a young little-known fund manager and activist investor Sardar Biglari launched a successful campaign to join the board of directors of the restaurant chain Steak 'n Shake. Over the subsequent years, Mr. Biglari used Steak and Shake as a vehicle to acquire a number of other assets.  Sound familiar?  It did to a number of investors and of course to Biglari himself.
Hoping to ride the coattails of a young Warren Buffett, whose stock Berkshire Hathaway has returned 1,826,163% to investors since he took over, special situation and value investing aficionados were eager to buy Steak and Shake stock.  As someone who loves a good special situation, you would think that I would hop right on this jockey investment with them.  I considered it, but something about Mr. Biglari rubbed me the wrong way.
Yes, his pay package was controversial, but it was more than that.  One thing that bothered me is that he changed the name of the company that he runs from Steak 'n Shake to Biglari Holdings (BH) and the name of the restaurant itself officially to "Steak 'n Shake by Biglari." 

Hmmmmmmm.  Warren Buffett never changed the name of the textile mill that he used to create his empire, Berkshire Hathaway, and he certainly didn't start renaming the companies that it owns after himself.  Can you imagine "Dairy Queen by Uncle Warren?"
Adding insult to injury, not only did Biglari name the company after himself, but the company actually has to pay him for the "privilege" to use his name.  Are you kidding me?  According to an article in today's Wall Street Journal, he could be entitled to a payment of $100 million as a result of this deal.
All of these actions might have been tolerable if Biglari Holdings' stock was performing well as it did when he first took over
Steak 'n Shake and admittedly improved its operations.  Alas, Steak 'n Shake's performance has tailed off lately.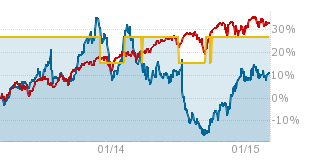 A two-year stock of BH (blue) vs. the S&P 500 (red)
Many have questioned the company's purchase of the dying Maxim Magazine for millions of dollars and the three unsuccessful proxy battles than Biglari has waged against Cracker Barrel Old Country Store (CBRL).
One activist shareholder has decided enough is enough and is giving Mr. Biglari a taste of his own medicine.  A small $25 million hedge fund named Groveland is waging a proxy battle in an attempt to take over Biglari Holdings' board of directors.  While the fund itself is small, it actually has garnered support from some heavy hitters.  Mario Gabelli's (one of my favorite sources for investing ideas) Gamco has threatened that it will not support Sardar Biglari slate of directors if Biglari votes the block of stock that he controls through his fund, The Lion Fund, for himself.
What once was viewed as a promising jockey investment has in my opinion turned into a complete mess.  I'm glad that I'm watching this one from the sidelines.  On one side of the proxy battle we have a narcissistic CEO who seems more interested in lining his own pockets and seeing his face and name plastered all over the place and on the other we have an unproven operator who hasn't stated any real plan to turn around the business.  That seems like a whole lot of trouble to invest in a couple of so-so restaurants in an uber crowded burger space, a tiny insurance company and a slowly dying magazine.