Tons of Interesting Catalysts Make Starwood Hotels & Resorts Worldwide HOT, HOT, HOT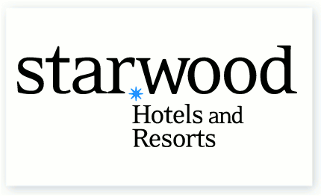 This afternoon I initiated a small position in Starwood Hotels & Resorts Worldwide $HOT (get the pun in the headline).  Starwood owns and operates high-end hotel chains, including Westin and W. As you can see from the chart below, the company's stock has not outperformed the S&P 500 over the past several years, but I believe that is about to change. There's a ton to like about the company right now, particularly from a special situation investing perspective.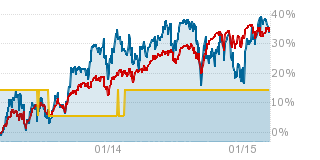 A two-year chart of HOT (blue) vs. the S&P 500 (red)
I will start with the older news first, in early February word broke that Starwood plans to spinoff its timeshare business to focus on a more asset-light strategy. Investors always like companies with higher ROIC and this move should help.  Mariott $MAR made a similar move, spinning off its timeshare business back in 2011. While the company obviously does not operate in a vacuum with all other things being equal to Starwood, Mariott's stock has tripled since then.  Not to shabby. I'm sure that the timeshare spinoff had at least something to do with that increase.
Starwood to Spin Off Timeshare Business
http://www.wsj.com/articles/starwood-to-spin-off-timeshare-business-1423570970
The next positive development for $HOT shareholders came on February 17th, when the company announced the resignation of its CEO Frits van Paasschen. A change in leadership like this is an indication that a company's Board of Directors realizes that its stock has been underperforming and it is interested in going something to change that.  Catalysts for change in underperforming companies are always a good thing.
Besides the aforementioned spinoff, what sort of change could we be talking about?  Rumor has it that the Starwood may be in talks to sell itself.  In late March, the FTC gave its blessing for an unspecified deal between Starwood and a fund run by Alexander Klabin's well-known hedge fund Senator Investment Group, which already has a position in the company's common stock.  Senator has traditionally been heavily involved in corporate mergers and acquisitions.
Starwood Hotels Is Giving Activists Reason to Check In
http://www.bloomberg.com/news/articles/2015-04-16/starwood-hotels-is-giving-activists-reason-to-check-in-real-m-a
Adding fuel to the merger speculation fire, here's what Starwood's interim CEO Adam Aron had to say when he took over after Frits van Paasschen's resignation:
"For what it's worth, I'm someone who has a bias for action. In taking on this challenge, even on an interim basis, I have no intention of merely being a caretaker."
So who might Starwood merge with?  There has been speculation that the company might join forces with InterContinental Hotels Group $IHG, the owner of lower-end hotels than Starwood, including Holiday Inn. Intercontinental itself has been feeling activist pressure from Mick McGuire's Marcato Capital Management to enhance shareholder value lately. Tax inversions (mergers and/or acquisitions with companies outside of the U.S. in an effort to lower corporate tax bills) have been en vogue for companies lately. IHG is based in the United Kingdom, so a merger between the two firms might act as a tax inversion, enabling Starwood to lower its tax rate and to add a different tier of hotels to its portfolio.
Others have speculated that Starwood might be a takeover target for a company like Wyndham Worldwide Corp. $WYN, which is slightly smaller than $HOT, but would welcome its higher end brands to its lower end portfolio, which includes Ramada and HoJo.  How's this for a quote on the subject, from Wyndham's CEO Thomas Conforti:
"Small transactions are more likely, but "should a big deal come up that's compelling and helps us achieve our objectives, we wouldn't shy away from it,"
Wait, there's more. The Blackstone Group $BX, recently purchased a minority stake in stake in aforementioned Senator Investment Group.  Blackstone has a history of being involved in hotel deals.  In 2007 it purchased Hilton Worldwide Holdings $HLT, bringing it public again in 2013, netting a profit of  $14.8 billion in the process.
Blackstone Buys Minority Stake in Senator Hedge-Fund Firm
http://www.bloomberg.com/news/articles/2014-02-18/blackstone-buys-minority-stake-in-senator-hedge-fund-firm
Where there's smoke, there's fire.  I think that there is a good chance that a value-enhancing merger or takeover happens at Starwood.  Such a move would obviously be a major positive for current shareholders.  Even if it isn't bought out in the near future, the spinoff of the company's timeshare business should enhance shareholder value.  There's also a lot to like about the company itself as it continues to sell off properties to focus on a more asset-light business model and expand in China.
I have been long Starwood in my on-line special situations portfolio since 2/11/15.  Since that time it has outperformed the S&P 500 +7.96% to +0.61%.  I purchased shares of the company today with real money.