When Private Equity is Selling Individual Investors Should Be Buying
Private Equity investors are one sophisticated bunch. They buyout public companies, fix up their operations and make them as lean as possible, load them up with debt to squeeze out every possible penny for themselves and then sell them back to the public a few years later in an initial public offering. Nice work if you can get it. Naturally private equity is one smart group of people, so the conventional wisdom amongst many is that you don't want to be buying what they are selling.  If super smart people are getting out of an investment it must be at the top of its potential value.
As a result of this line of thought, as well as the pressure from a ton of shares hitting the market at one time, the stock of companies that private equity is bailing out of often sells off precipitously after they announce their intention to do so.  This selloff may actually present an attractive entry point for smaller investors. I came across a very interesting interview with the chairman of Rivulet Capital, Oscar Schafer, in this week's edition of Barron's. Mr. Schafer is a famous investor who I have gotten several excellent investment ideas from in the past through the Barron's bi-annual Roundtable. Here's what he had to say on this subject:
"If you manage a focused portfolio of longs and shorts, you want to have a disparate view of a stock. The bigger the company, the less chance of having a disparate view. Hopefully, when the world comes around to our view, our longs will go up and our shorts will go down...
We like to invest in companies that private-equity investors are selling. Many investors are worried about excessive leverage in these situations, and the overhang associated with a sophisticated seller, which can lead to a heavily discounted stock price."
2015 Midyear Roundtable — Top Stock Picks
http://online.barrons.com/articles/2015-midyear-ro...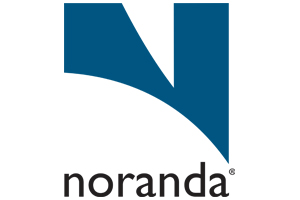 This is exactly the type of situation that I came across in a stock that I am investigating for my special situation portfolio recently.  In my daily perusing of the stocks with the largest percentage drops on the market one company kept popping up over and over, Noranda Aluminum $NOR.  If there was ever a stock that has taken a beating, this was it.  After hitting a high of $5.63/share back in September, it has nosedived all the way down to $1.07/share today.
As I mentioned, the first couple of times that Noranda popped up on the biggest losers list I dismissed it.  Having been burned by a highly-leveraged commodity company in the past I learned my lesson.  However, at this point Noranda is essentially being priced as though it is going bankrupt.  
Why has it sold off so much? Yes, aluminum pricing has been weak and the company is highly leveraged, but the worst of the recent selloff, a drop of around 30%, came after a private equity firm Apollo Global Management announced that it was liquidating its remaining 33% stake in Noranda.
With the key private equity equity selloff catalyst in place the question remains, is Noranda in a position to rebound?  I think that it is.  I have to catch a flight in a few minutes, but tomorrow I will talk about why I think that Noranda may be an interesting buying opportunity. The reasons include another one of my favorites special situations, a company that has spent millions of dollars bringing a new plant or expansion on-line, but has not reaped any of the financial benefits yet, as well as a new electricity contract and several other initiatives that will help it to cut costs.
See you tomorrow and remember to sign up for this new special situation investing community.  Just select "Join Group" at the top of the page. The more savvy investors we have sharing ideas here the better.  If anyone has any thoughts on Noranda or any other special situation investment ideas, I'd love to hear them.