Is Fidelity National Financial Venture's J. Alexander's Spinoff Tasty?...Special Situation Investing News - 9/15/2015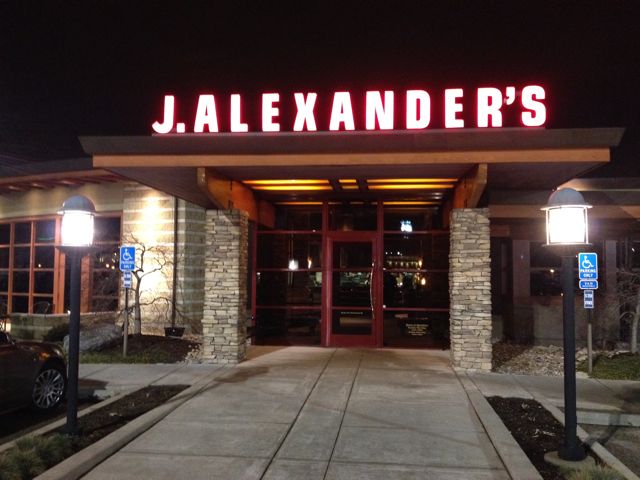 I have been going back and forth for several months here on The Special Situation Investing News about whether Fidelity National Financial Ventures' $FNFV impending spinoff, J. Alexander's restaurants, is an attractive investment opportunity.
At first, I liked it:
A Hidden Way to Invest in One of the Hottest Trends in the Market Today
http://specialsituationnews.whotrades.com/blog/432...
But then when I heard news that J. Alexander's management had decided to re-brand as many as half of the company's namesake locations I changed my mind:
There's Something Rotten at J. Alexander's. Why I'm Selling Fidelity National Financial Ventures $FNFV
https://specialsituationnews.whotrades.com/blog/43...
My thinking was, if the restaurant chain is so great, why on Earth would its management change its successful formula?  My massive web of Google Alerts dug up an excellent article on this very subject yesterday.
Why J. Alexander's doesn't like the word 'chain'
http://www.tennessean.com/story/money/2015/09/14/w...
A newspaper called The Tennesseean (which interestingly enough is owned by another Special Situation Company Gannett $GCI) published an excellent in-depth article that explains J. Alexander's management's rationale for re-branding a number of the company's locations as "Redlands Grill."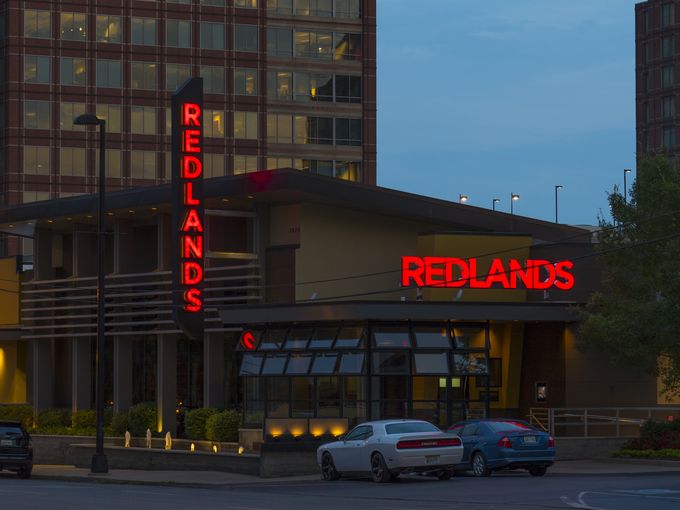 From the article:
"...rebranding about a dozen of its J. Alexander's to Redlands Grill in a targeted effort to reach new clientele and shed the concept of a "chain" that some consumers might associate with the brand.
CEO Lonnie Stout refers to the effort as "unchained," and it's being rolled out in specific markets across the country...
"We opened a (J. Alexander's) restaurant in Kansas City and the (reviews) in the paper were saying, 'Great restaurant, for a chain,' Stout said. "So that's where we came up with the idea for Redlands — to be sort of unchained and a collection of restaurants."
"Consumers think chains have bad service and bad food; those are the two biggest negatives," Stout said. "…There's this mindset that if you're multiple under the same name, there's something bad about it. So by breaking up the company into these operating groups we think will help overcome that.""
At least I now see why the company's management would make the change.  Still, to me this seems like a risk move to make right before becoming an independent public company.  Restaurants like Chipotle $GMG and to pick a competitor that's closer to J. Alexander's Ruth's Hospitality Group $RUTH do well not only because they have great food, but because they have built tremendous, valuable brands.  J. Alexander's has shown me that it really doesn't have that.  Without a well-known, quality brand to draw consumers in, J. Alexander's restaurants need to be tremendously well run.  Are they?  I really don't know.  
The company's twenty-two consecutive quarters of same-store sales growth seems to indicate that it might have excellent management, but restaurants have had a tremendous tailwind of easy post-Great Recession comps and now low gasoline prices lining consumers' pockets.  I personally do not have enough confidence in the company to put real money into J. Alexander's despite the fact that it is a special situation.  I'd love to hear the thoughts of anyone else who is familiar with the company, or has even been to one of its restaurants.
And now for the rest of the Special Situation Investing News:
Spinoffs:
$FNFV Announces Plans to Distribute Shares of J. Alexander's Common Stock Tax-Free to Shareholders
http://finance.yahoo.com/news/fnfv-announces-plans...
REITs: A Smart Move for Retailers?
http://www.chainstoreage.com/article/reits-smart-m...
Barnes & Noble Chairman Plunked Down Cash for a Million Shares Last Week
http://www.sec.gov/Archives/edgar/data/890491/0000...
.
SPACs:
Jeff Sagansky Unveils Public Offering For Double Eagle Acquisition Corp.
http://deadline.com/2015/09/double-eagle-jeff-saga...
. 
Tender Offers:
$JOE: ~$40 Odd Lot Arbitrage Opportunity
http://seekingalpha.com/instablog/40114996-chamele...
.
Activist Investors:
Icahn takes bigger stake in Cheniere Energy
http://finance.yahoo.com/news/icahn-takes-bigger-s...
Carl Icahn Says 'Jump' And The Market Asks 'How High?' Part II: Is Vivus The Next Voltari?
http://seekingalpha.com/article/3508136-carl-icahn...
Bill Ackman just dropped a Herbalife presentation likening it to an alleged pyramid scheme
http://www.businessinsider.com/ackman-presentation...
Another Mondelēz Insider Bets Big On Continued Gains
http://seekingalpha.com/article/3509496-another-mo...
Activist Investing Daily: Snack Time
http://seekingalpha.com/article/3510386-activist-i...
How Special Is Dan Loeb Target Suzuki 
http://seekingalpha.com/article/3510456-how-specia...
.
Whale Watching:
Liberty Global offers EU concessions over $1.5 billion Belgian buy
http://www.reuters.com/article/2015/09/15/us-kpn-m...
Aquinox Pharma up 27% premarket; Baker Bros stake almost 40%
http://seekingalpha.com/news/2776156-aquinox-pharm...
.
Investment Write-Ups:
Greenlight Re: Double-Digit Returns Over The Next 5 Years Seem Likely
http://seekingalpha.com/article/3507296-greenlight...
.
Other Investing News:
7 tightening cycles since '82, on avg. S&P rose 6.4% in the 12 mo. following
http://blogs.wsj.com/moneybeat/2015/09/15/what-a-r...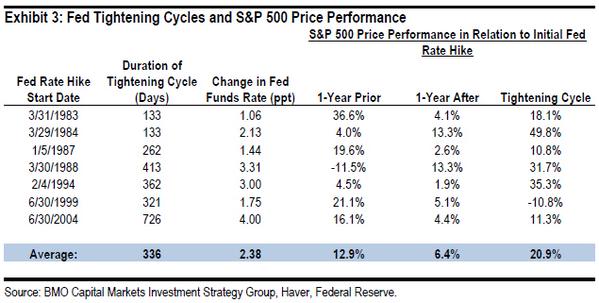 Insiders Beat Market Before Event Disclosure: Study
http://finance.yahoo.com/news/insiders-beat-market...
Eliz. Warren changes mind, sides w/ Fannie investors Ackman, Berkowitz, Perry
http://nypost.com/2015/09/14/elizabeth-warren-chan...
The $PRXI show never stops
http://www.scmp.com/news/world/article/1857242/lin...
Barra says GM investors have shrugged off talk of FCA merger
http://www.autonews.com/article/20150914/OEM02/150....
Mr. Market likes this deal Gray Television, $GTNA +10% buys more TV stations in $442.5M deal
http://www.usatoday.com/story/money/business/2015/...
Calumet Specialty Products Partners, L.P. Names Timothy Go as Incoming CEO. Resume looks solid.
http://finance.yahoo.com/news/calumet-specialty-pr...
. 
Economics:
Markets won't let Fed raise rates for long: Jim Rogers
http://finance.yahoo.com/news/markets-won-t-let-fe...
Thanks for reading. If you liked the article (or even if you didn't but are just feeling particularly generous), please give it a thumbs up or comment below...it only takes a second.
Also, if you haven't already, make sure to click on the link at the top of the page to join this new special situation investing community. Doing so will enable you to receive notification when new articles are published here and to share your own ideas.
Lastly, make sure to follow me on Twitter:
https://twitter.com/SpecialSitNews
Have a great day!