Ashland: Are Two Companies More Valuable than One?...Special Situation Investing News - 9/23/2015
Yesterday's big special situation news was that chemical maker Ashland $ASH has decided to split itself into two independent, publicly traded companies, Valvoline and "The New Ashland."
Ashland Inc. announces plan to separate into two independent, publicly traded companies
http://finance.yahoo.com/news/ashland-inc-announce...
The new Valvoline company will naturally house all of Ashland's Valvoline motor oil and other automotive and engine-related products.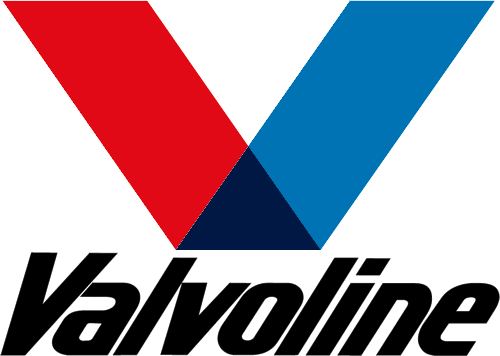 The "New Ashland" will consist of the company's "specialty chemical solutions to consumer and industrial markets," including its current Specialty Ingredients and Performance Materials divisions.

Ashland's stock popped a couple of percent on the news, but it has dropped by more than 20% since its May high: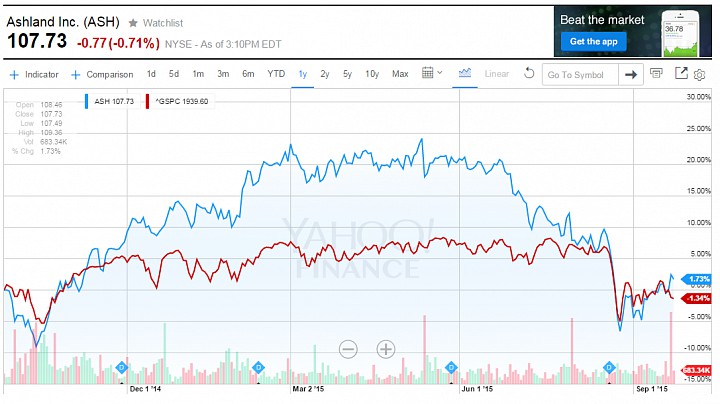 Companies often use spinoffs to split themselves up if they feel as though the market is not giving them enough credit for the value of their individual assets.  So the million dollar question here is...is Ashland worth more apart than it is together?  According to analysis by Credit Suisse, it is.  
Following the announcement of the split, Credit Suisse published a sum-of-the-parts analysis of Valvoline arriving at a value of $139/share for the whole ball of wax.  That is higher than the $108/share that the company's stock sits at today.  How did CS arrive at this valuation?
As per Credit Suisse's sell-side report, the new Ashland will generate last-twelve-month (LTM) sales of $3.6 billion, with $700 million in adjusted earnings before interest, taxes, depreciation, and amortization (EBITDA) at an 18.9% margin. On the other hand, Valvoline will have $2 billion in LTM sales, with an adjusted EBITDA of $400, at a 20% margin.

The investment bank's analyst, John P. McNulty, arrived at the $139 price target through a sum-of-the-parts (SOTP) valuation. For this, Mr. McNulty valued Ashland's divisions—Specialty Ingredients, Performance Materials, and Valvoline—separately.
The analyst describes Specialty Ingredients as the company's "core asset," due to the segment's high profit margin profile and growth prospects. Specialty Ingredients has EBITDA margins of 24–26%, while expected growth is 4–6%. Mr. McNulty valued the segment at 10.1 times the expected fiscal-year-2017 (FY17) EBITDA of $618 million, arriving at a valuation of $6.25 billion. The report also mentioned the possibility of the segment being acquired, which would likely involve a premium over the stock price too.
The investor note reports a solid outlook for Valvoline too. Although the Do-It-Yourself (DIY) portion has declined recently, it has been offset by strong growth in the Do-It-For-Me (DIFM) and International portions. Low oil and raw material prices are also likely to benefit the company in the short term. Based on this, the bank assigns a 13.4 multiple to the segment's FY17 EBITDA estimate of $435 million, to arrive at a valuation of $5.82 billion.
Mr. McNulty has relatively modest outlook for the Performance Materials segment, assigning it an EBITDA multiple of 7. Based on the FY17 EBITDA estimate of $138 million, the segment is valued at $960 million.
Adding the valuations of the three segments leads to a combined EV of roughly $13 billion. Removing Ashland's debt and liabilities brings the market capitalization down to $9.51 billion, representing a $139 expected share price. This reflects a 28% upside potential to the current stock price.
To me, the pieces being split up here are not different enough to expect that there would be a significant revaluation when they begin to trade independently.  The only positive that I see to splitting the company up is if another chemical company out there is interested enough in Ashland's Specialty Ingredients that it would make an offer to take over the New Ashland at some point after the separation. 
As stock multiples continue to compress and the global economy continues to slow I personally see no reason to rush into purchasing Ashland's stock before the spinoff.  It's definitely something that I will keep on my radar and revisit should it experience a significant selloff at some point in the future.
Source: Credit Suisse Maintains Outperform Rating For Ashland Inc (ASH) After Company Announces Valvoline Split
http://www.bidnessetc.com/53313-credit-suisse-main...
And now fr the rest of the Special Situation Investing News:
Spinoffs:
Capital Southwest Industrials: An Interesting Spin-Off Situation
http://seekingalpha.com/article/3526266-capital-so...
$GHC Spinoff Raises Prices: Cable ONE $CABO Announces HSD Rate Increase
http://finance.yahoo.com/news/cable-one-announces-...
.
Special Purpose Acquisition Companies:
Boulevard Acquisition Corp. II Announces Pricing of $350 Million IPO
http://www.prnewswire.com/news-releases/boulevard-...
.
Mergers / Merger Arb:
BioMed Realty Trust in talks to sell itself
http://www.reuters.com/article/2015/09/22/us-biome...
Activist Target Citrix in last-ditch attempt to sell itself
http://www.reuters.com/article/2015/09/22/us-citri...
.
Activist Investors:
Vivus Board Neutral On Icahn Move- Investors Should Be As Well
http://seekingalpha.com/article/3528596-vivus-boar...
.
Whale Watching:
Former Baupost Managing Director will seek to buy reorganizations, restructurings or difficult-to-analyze situations
http://www.bloomberg.com/news/articles/2015-09-21/...
. 
Investment Write-Ups:
EnviroStar Is Still A Great Long-Term Investment
http://seekingalpha.com/article/3525606-envirostar...
Medallion Financial Shares Launched On Barron's Article, But Where's The Beef?
http://seekingalpha.com/article/3528706-medallion-...
DuPont - Much Better Risk-Reward At Current Levels
http://seekingalpha.com/article/3526156-dupont-muc...
.
Other Investing News: 
Highly Indebted and Slow Growing Equals Hot IPO, but for How Much Longer?
http://blogs.wsj.com/moneybeat/2015/09/22/highly-i...
Newcastle Investment $NCT buys 2 performing loans w/$157 mil. balance, secured by portfolio of golf courses from GE 
http://www.cpexecutive.com/headlines/ge-capital-sh...
Analysts Admit They Were Wrong To Doubt Data Center Stocks
http://www.benzinga.com/analyst-ratings/analyst-co...
How to beat activist investors at their own game
http://www.marketwatch.com/story/how-to-beat-activ...
.
Economics:
Pimco: Fed 'may find it impossible' to escape lower bound of rates
http://www.reuters.com/article/2015/09/22/us-usa-f...
. 
Thanks for reading. If you liked the article (or even if you didn't but are just feeling particularly generous), please give it a thumbs up or comment below...it only takes a second.
Also, if you haven't already, make sure to click on the link at the top of the page to join this new special situation investing community. Doing so will enable you to receive notification when new articles are published here and to share your own ideas.
Lastly, make sure to follow me on Twitter:
https://twitter.com/SpecialSitNews
Have a great day!