Special Situation Investing News - 4/24/2015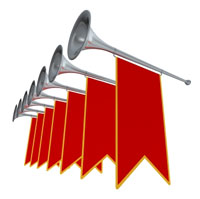 It is with great joy that I present to you the Special Situation Investing News for the week of July 24, 2015 - a compilation of the most interesting stories about special situation investing from across the web.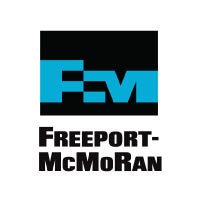 Freeport McMoRan Inc. $FCX is considering spinning off part of the energy assets that it just acquired a couple of years ago.
While the company can afford its plans using cash and a credit facility, reorganizing the corporate structure would give investors a way to calculate the value of its mining and drilling assets separately, said Jim Flores, vice-chairman of Freeport and CEO of the company's energy business.
"The key thing we think it does is highlight the stand-alone value of our oil and gas business," Flores said on the call. "We've had more success than anybody with the drill bit in the last two years. It's not getting reflected in the equity."
Freeport Considers Spinoff Two Years After Diversifying
http://www.bloomberg.com/news/articles/2015-04-23/...

A tale of sex, intrigue and mystery...OK maybe not sex. Still Kid Dynamite presents a fascinating story about an activist's battle against Central Gold Trust $GTU a closed-end gold fund and a potential arbitrage situation.
Closed End Fund Arbitrage and Hostile Takeovers
http://kiddynamitesworld.com/closed-end-fund-arbit...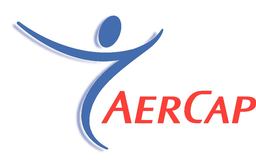 Value and Opportunity presents a great look at David Einhorn's current favorite (or favourite as they say abroad) stock AerCap Holdings $AER and whether it is actually the bargain that he believes it is.
AerCap Holdings NV (ISIN NL0000687663) – How good is Einhorn's new favourite ?
http://valueandopportunity.com/2015/04/24/aercap-h...


Here's a copy of Leon Cooperman's Omega Advisors first quarter letter to investors. I found it interesting because it contains a short write-up on the fund's long position in the "catalyst-rich" Dow Chemical $DOW, which also happens to be a position of several other noteworthy funds including Dan Loeb's Third Point.
Omega Advisors Q1 Letter: Long Dow Chemical, Short USTs
http://www.valuewalk.com/2015/04/omega-advisors-letter-q1-2015/?utm_source=mailchimp&utm_medium=email&utm_campaign=EMAIL_DAILY&utm_content=quick_link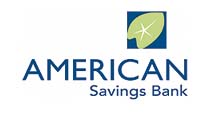 I am far from a fan of merger arbitrage. Which to me is the proverbial equivalent to picking up nickels in front of a steamroller. Having said that, Chris Demuth Jr. presented a very interesting case for buying into the pending merger between NextEra Energy $NEE and Hawaiian Electric Industries $HE. In short, by purchasing HE stock today, if the merger goes through in its current form you're getting an opportunity to purchase stock in what will be left of the company, ASB Hawaii Bank at a discount to the multiple that a key competitor is trading for...essentially buying $9 worth of value for $6/share.
ASB Hawaii Is About To Erupt
http://seekingalpha.com/article/3091616-asb-hawaii-is-about-to-erupt



Benjamin Graham's Advice For Investing In Special Situations
http://www.valuewalk.com/2015/04/benjamin-graham-special-situations/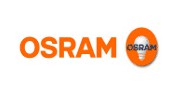 A potential spinoff of a recent spinoff.
Osram to separate from lamps and focus on automotive
http://www.reuters.com/article/2015/04/21/us-osram-licht-divestiture-idUSKBN0NC1NG20150421
Franklin Financial Services Corporation: A Likely Acquisition Target In Pennsylvania
Summary
•Two banks are likely acquirers of Franklin Financial Services Corporation.
•Franklin Financial Services has been looking for a successor since last August, but has not announced a succession plan.
•If the bank remains independent, the bank will offer decent returns to shareholders.
•If the bank is acquired, we estimate the upside could be as high as 61%.
http://seekingalpha.com/article/3089356-franklin-financial-services-corporation-a-likely-acquisition-target-in-pennsylvania?ifp=0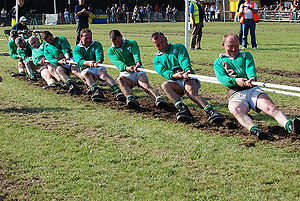 A fascinating tug-o-war happened the other day when at the very same time a short seller named Spruce Point Capital Management published a "Strong Sell" report about NCR Corp. $NCR the company itself countered with a statement that it is exploring the always bullish "strategic alternatives." Too bad the stock didn't sell off after the short attack, the extremely successful activist firm JANA Partners is involved with NCR. I'd bet on them over a short seller any day.
Spruce Point Recommendation: Strong Sell
http://www.valuewalk.com/wp-content/uploads/2015/0...
NCR reportedly exploring strategic options
http://seekingalpha.com/news/2445476-ncr-reportedl...


Seattle-based Colliers International, the world's No. 3 commercial real estate brokerage, will be split off from its Canadian parent company.
Shareholders of Toronto-based FirstService Corp. (Nasdaq: FSRV) today approved the plan to spin off Colliers as a separate public company based in Seattle and continuing to operate under CEO Doug Frye.
Colliers International to spin off as publicly traded company


http://www.bizjournals.com/seattle/morning_call/2015/04/colliers-international-to-spin-off-as-publicly.html
Bayer Executive Says Spinoff Will Give Plastics Unit Flexibility $BAYRY
Company still looking into options of an IPO or a spin off directly to shareholders
http://www.wsj.com/articles/bayer-executive-says-spinoff-will-give-plastics-unit-flexibility-1429643551
Bayers spinoff of its plastics division will bring down the unit's costs by providing it more flexibility, mitigating the need to push through major investments once it is an independent entity, the division's financial chief told The Wall Street Journal.
Bayer executives have previously said the Material Science business, which the German conglomerate in September announced plans to float, requires big capital investments to stay competitive.
Bayer wants to divest itself from the plastics unit, roughly valued at $10 billion, to allow the company to focus on its faster growing, more profitable health care and crop-sciences businesses.
"We're coming from a very large company and in the future we'll be much smaller, so we'll be able to streamline processes and be more flexible…that will contribute to reducing costs," Bayer Material Science CFO Frank Lutz said in an interview.


Power REIT's $PW court case against Norfolk Southern $NS came to a brutal end this week, when the judge ruled against the company on most accounts, sending the stock spiraling downward. Even at the $5.70/share that it traded at post-verdict I personally still view the stock as overvalued. I wouldn't touch it above $4/share. Why buy a low-growth, terribly managed REIT with no distribution for several years as it pays off its legal bills a potential yield of only 6% to 7% when you could buy a well-managed similar REIT with vastly superior assets and management and a yield of 8% CorEnergy Infrastructure Trust $CORR right now
http://pwreit.com/?page_id=1444

Aging Demographics Lure Investors to Senior Housing
http://www.institutionalinvestor.com/article/3446312/asset-management-hedge-funds-and-alternatives/aging-demographics-lure-investors-into-senior-housing.html#.VTpI102PIy9


A Carl Icahn Investment Has Surged 12-Fold In The Last Month
http://www.bloomberg.com/news/articles/2015-04-22/icahn-investment-turns-penny-stock-voltari-into-bottle-rocket


An interesting tale of a blank check company that the small cap activist investor Becker Drapkin is involved with. I have become a big fan of the fund following my profitable piggyback with them into PowerSecure International
https://twitter.com/search?q=%24POWR&src=ctag
.
Betting On The Jockey – Special Diversified Opportunities $SDOI
http://www.gurufocus.com/news/331784/betting-on-the-jockey--special-diversified-opportunities


Special Purpose Acquisition Corporations or SPACs for short are otherwise known as blank-check companies are essentially a publically trades pool of capital with an asset manager in charge of looking for something to invest that money in. While they are an interesting special situation that I have seen turn into multi-baggers in the past, I have seen statistics indicating that most SPACs end up being poor investments. One has to be very careful that they invest in a SPAC that is managed by an excellent allocator of capital.
One that comes to mind is Wilbur Ross. Wilbur Ross Holding Corp. $WLRH is a $150 million and change blank check company that has been looking for an investment for several months now.
The SPAC that I want to talk about today however is the first such entity from our neighbor to the north, Canada. The company, which began trading this week, is called Dundee Acquisition Corp. began trading in Canada this week. Its current ticker is DAQ.UN and it consists of a combination of shares and warrants, which is typical for a new SPAC.
Dundee Acquisition is sponsored by one of the most famous asset allocators in Canada, Dundee Corp. Dundee Corp.'s stock has fallen on tough times lately to put it lightly, but since it went public in 1995 its stock has still returned 482% versus a gain of 332% in the S&P 500. However, if one had sold Dundee at its high in mod-2013, which we all know is simple to do, their gain would have been over 1,100%.
Dundee Acquisition Ltd. Announces Completion of C$100,000,000 Initial Public Offering
http://www.marketwired.com/press-release/dundee-acquisition-ltd-announces-completion-of-c100000000-initial-public-offering-2011717.htm

I love this cartoon. An oldie, but a goodie.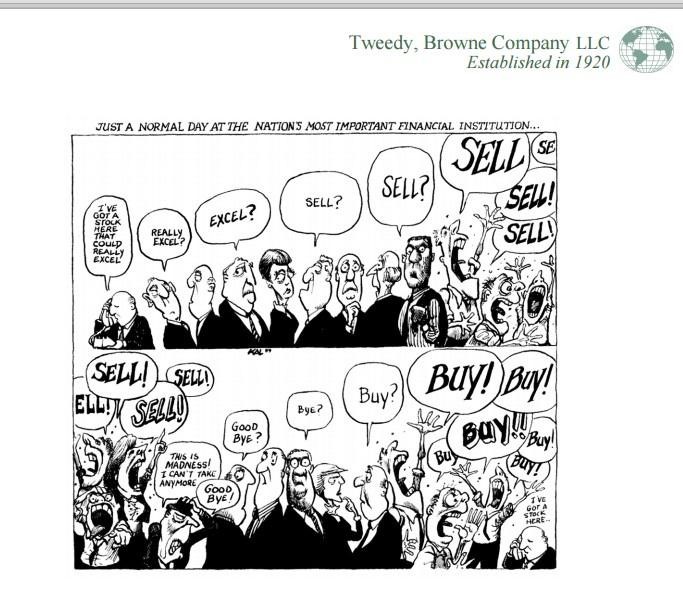 Whew. That's all for now.  Have a great weekend everyone!