Special Situation Investing News - 4/17/2015
One very helpful attribute for an investor is the ability to sift through thousands of articles and data points looking for those few relevant nuggets that can lead to outstanding investing returns. As a big fan and practitioner of special situation investing, I am constantly on the prowl for ideas. Over the years I have gotten pretty good at ignoring noise and filtering the news for things that I believe might become interesting investments. With that said, I bring you a list of interesting investing articles and ideas that I have found across the web this week. If you're into event-driven or special situation investing, this will make for some excellent weekend or Friday afternoon procrastination reading.


Barron's posted an interview this week with Ira Rothberg's of Hennessy Focus Funds. It contained one idea that I found particularly interesting, Gaming & Leisure Properties $GLPI. Gaming and Leisure is a new casino REIT that was formed by the spinoff of properties from Penn National Gaming $PENN. Rothberg believes that GLPI would be an excellent vehicle for overleveraged casinos to use to monetize their real estate assets, profiting in the process of course. One gets paid a distribution of 6% to wait and see if the company actually benefits from this thesis.
Hennessy Fund's Top Picks: O'Reilly, Dick's, Gaming & Leisure, and More
http://online.barrons.com/articles/hennessy-funds-top-picks-oreilly-dicks-gaming-leisure-and-more-1428606238


Here's a link to an excellent article at the Value Alert blog on Steel Partners Holdings LP $SPLP. Steel partners trades at a fairly significant discount to the value of the sum of its parts, which are mostly publically traded companies $527M market cap versus $757M in securities. I'm always a sucker for a good SOTP analysis. I've read about Steel Partners before, if I recall correctly many people take exception to the large fees that Warren G. Lichtenstein collects from the company.
Holding Company at a discount?? Steel Partners Holdings LP (NYSE: SPLP)
http://valuealert.blogspot.com/2015/04/holding-company-at-discount-steel.html


Activist investor Clifton Robbins' Blue Harbor Group recently spoke about his firm's position in Investors Bankcorp $ISBC.
"According to Robbins, who was speaking at the 13D Monitor Active-Passive Investor Summit in New York, Investors Bancorp has a fortress-like balance sheet with approximately $2 billion in cash, yet is misunderstood by the market due to a fairly complicated structure as a mutual holding company. He recommends the bank use the excess capital for buybacks, boosted dividends, and acquisitions, in that order.
He also noted that the bank could be an acquisition target, since he believes the stock, currenly near $12, could be worth as much as $19.25 by 2019."
Activist Blue Harbour Reveals Stake in Investors Bancorp
http://www.finalternatives.com/node/30517


Here's an interesting Seeking Alpha article by the always great activist investing writer Marshall Hargrave on activists swooping in after the recent failed takeover attempt of The Macerich Company $MAC by Simon Property Group $SPG. I think that the end game for the activists is to force MAC to reconsider selling itself or at the very least to make other shareholder friendly moves.
Macerich: Botched Buyout Attracts Activist
http://seekingalpha.com/article/3075596-macerich-b...

The Canadian manufacturer Bombadier $BDRBF is in the process of either selling or spinning off its rail unit.  Such a move makes sense because it would split the division from the company's struggling aerospace unit, enabling management to focus on turning the aerospace division around while at the same time raising the multiples for the rail division, which might be a takeover target a more industrial-focused General Electric $GE.
Bombardier Said to Hire UBS, Citigroup to Work on Rail Sale
http://www.bloomberg.com/news/articles/2015-04-15/bombardier-said-to-work-with-ubs-citigroup-on-rail-unit-sale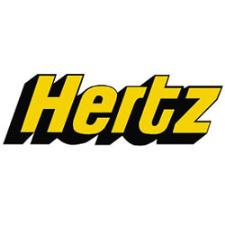 Factset Research Systems $FDS recently announced the three winners of the company's Large Cap investing pitch contest. Of the three top finishers, the second place winner is of particular interest to me, as someone who is currently invested in the Hertz Global Holdings $HTZ special situation.
"2nd Place: David Hanson (Hanson Wells Partners)
Long on Hertz Global Holdings Inc (HTZ:US)
Elevator Pitch: Leading rental car co (substantially higher margins & fleet efficiency vs. peer CAR) trading at 59% discount to IV ($34.50); Multiple near-term, reasonably-attainable catalysts to reach IV."
Here Are the 3 Winners of the FactSet Large Cap Contest
https://sumzero.com/headlines/consumers_and_retailing/RCL/264-here-are-the-3-winners-of-the-factset-large-cap-contest
That's all for now.  I hope that you enjoyed the articles.  If you have any special situation investing ideas that you'd care to share, please post them in the comments.  Thanks for reading everyone.  Have a great weekend!