Hot off the Press: JANA Partners Goes Activist on Qualcomm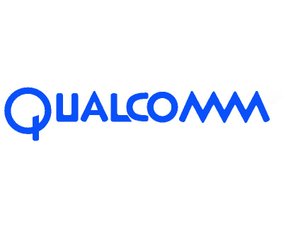 This morning at the 13D Monitor's Active-Passive Investor Summit, the famous activist investor Barry Rosenstein's JANA Partners announced that it has accumulated more than $2 billion dollars worth of stock in QUALCOMM Incorporated (QCOM) and that it is in discussions with the company about ways that it can enhance shareholder value. QCOM's shares are reacting positively to the news, up over 2% in early trading.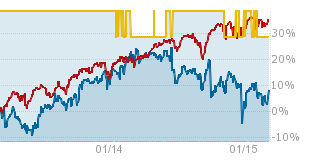 A two-year chart of QCOM (blue) vs. the S&P 500 (red)
As you can see from the above chart, Qualcomm's stock has underperformed the S&P 500 over the past couple of years.  JANA believes that it can rectify that and has suggested to the company that it take several actions.  The most interesting of which is to spin off QCOM's chipset business, which manufactures chips for mobile phones. JANA believes that separating the division would make it a likely a takeover target for another chipmaker.
Jana has said that it also would like to see Qualcomm increase its share buybacks and change the composition of its board of directors, "introducing new directors with an owner orientation and a focus on operational performance including cost management."  JANA has secretly been having discussions with QCOM for several months and the fruits of its labor are already starting to show.  Last month the company announced that it would buy back $15 million shares and boost its dividend.
JANA has experience in getting companies to sell part or all of their operations.  In late 2014, JANA was instrumental in getting one of the companies in its portfolio, PetSmart, to sell itself to a group of buyers including the private equity firm BC Partners for a whopping $8.7 billion. Earlier in 2014, JANA orchestrated the sale of another one of its portfolio companies Safeway to privately-owned Albertsons.
While I unfortunately did not own either of those stocks, I personally have experience with some of JANA's activist targets.  I owned Oil States International (OSI) when JANA and nother activist investor Greenlight Capital's David Einhorn encouraged the company to spinoff its Civeo Corporation (CVEO) remote site accommodations business.  Fortunately, I sold off all of my stake in OSI and most of my position in CVEO before the price of oil fell off of a cliff and caused their share prices to completely collapse.
JANA is also actively involved in a company that I still own in real life, Hertz Global Holdings (HTZ).  The playbook is similar there, JANA convinced Hertz to spinoff its lower margin equipment rental business and to buy back a ton of stock.
Qualcomm's stock took a hit recently after word broke that Samsung will not be using its chips in its new critically acclaimed Galaxy S6 phone. Despite that loss of business, I view JANA's involvement with QCOM as a major positive.  I am adding the stock to my on-line special situations portfolio today and will keep an eye on it as a potential real money investment.