PayPal…A Safe Bet?

In a move that has been kept very hush-hush PayPal, favorite of online shoppers everywhere, has reentered the gambling arena. The funny thing is, they were there once before and left amid the controversy surrounding online legalities and gambling. Now, with new laws in place, PayPal has declared its intention to work with online RMG (real money games) companies. Right now, they have four major gambling companies who have jumped at the chance to offer their visitors additional options for funding their gaming activities.
Believe it or not, I actually stumbled across this announcement when I was looking up the new Destiny version that has rolled out and has most gamers frothing at the mouth. There, in the corner of my monitor was an online gambling icon with the PayPal emblem. At first, I didn't give it much thought because…hey…I'm one of those frothing Destiny players. But, later, many lifetimes later, I stopped to think about the ramifications of this quiet little PayPal move.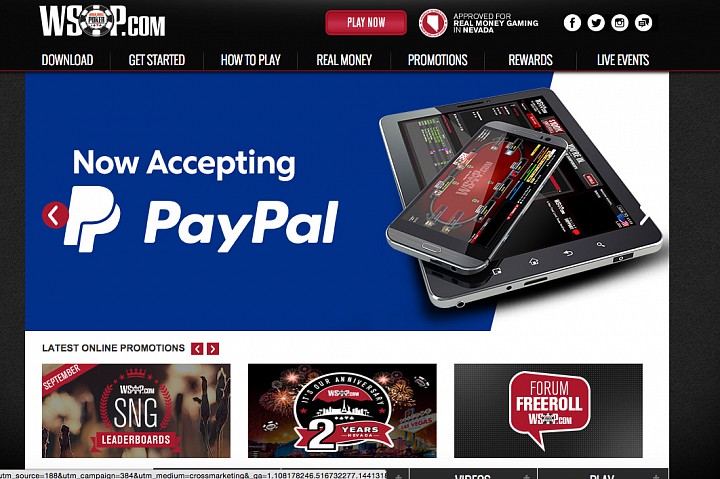 In 2003 PayPal, who was still with eBay, left the gaming industry all together citing that the regulations were becoming too cumbersome. However, here we are now in 2015, eBay and PayPal are no longer married, and with $4 billion in cash (with no debt), is in a tremendous situation to continue to expand and grow.
So, why keep it so hush-hush, inquiring minds wanted to know. It seems to stem from the notion that many people still see gambling, and online gambling in particular, as a gray area. Andy Frankenberger, now a world poker champion (but who was once a Wall Street trader) says that "If you're not legal in all 50 states, then it's not black and white—even daily fantasy." Apparently, gambling online isn't legal in all fifty states, which means that PayPal is simply being prudent when it comes to other users who may reside in states where gaming is not allowed. However, with gaming moving into some of the larger states, the extent to which PayPal could saturate that market is tremendous.
Currently, PayPal's official statement says that it doesn't support online gambling except in those states that allow such activities. This new move with the gaming sites is a pilot program on their part, PayPal told CNBC earlier this month. CNBC also reported that PayPal processes at least 50% of the transactions for that least one or more of the approved gambling sites. If that is an early indicator of future performance, this is something to watch. It may be a safe bet after all.