It's Time to Draft Brookdale Senior Living $BKD for Your Portfolio
I'm a huge fan of following and learning about how teams are constructed in sports.  I absolutely devour anything involving the NBA, MLB and NFL drafts.  Before they changed the deadline for when players had to sign by in Major League Baseball, teams used to employ a technique called draft and follow, particularly in the later rounds.  In essence this meant that teams would draft players who had awesome tools, but who had not quite put up the results that one would expect yet and follow them during the next season to see if they shoed improvement. If they did, great, the team that owned that player's rights would try to sign them before the next year's draft rolled around.
I engage in the "draft and follow" technique in investing all the time.  As an avid reader and prolific writer, I find all sorts of interesting potential investments which in my opinion aren't quite ready for prime time yet.  Sometimes I will purchase a small stake in the company to really encourage myself to keep tabs on them and other times I will just make a mental note to keep an eye on them. 
Today I want to talk about one draft and follow stock that I established a small initial position in a couple of months ago that I believe is now ready to be drafted.  Back in February I wrote a piece about Brookdale Senior Living Inc. $BKD titled Activists are circling this stock, but it's not time to buy...yet
Here's what I had to say about the company at the time:
"Given the demographic tailwinds and what I view to be likely consolidation in the sector, I have been keeping my ear to the ground for potential investments in the senior living segment. A potential special situation in the sector recently popped up on my radar. An activist investor called Sandell Asset Management is pushing Brookdale Senior Living Inc. (BKD) to spin off its real estate assets into a REIT.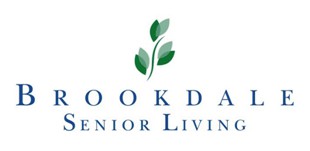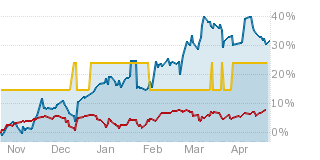 A six-month chart of $BKD (blue) vs. the S&P 500 (red)
Some of you may find the name Sandell Asset Management familiar. That's because the firm currently has an activist position in an another special situation-esque stock pick, Bob Evans $BOBE.
I looked at Brookdale on my own a few months ago. At the time the company did not strike me as being particularly cheap, nor a takeover target...it's the largest senior living company in the U.S. I do however, see how spinning off the company's owned real estate into a REIT has the potential to drive the stock higher. According to Sandell, if the company were to make such a move its stock could trade up to $49 versus $36 right now. That's based upon the asset-light OpCo trading at 12x cash earnings and the PropCo at a 5.5% cap rate. Both seem very reasonable to me.
I really like the idea, BUT...the problem is that Brookdale's management has shown absolutely no indication that it would make the move to spin off a REIT and the company's Board of Directors does not seem to have much independence.
In the senior living segment, I currently prefer the spinoff REITs CareTrust (CTRE) and New Senior Investment Group (SNR) and the former operator that is currently in the process of converting itself into a dividend-paying REIT-like property owner Adcare Health Systems (ADK), all of which I currently own. Should Sandell actually launch a proxy fight to persue its agenda I might be inclined to buy into BKD.
Here's a link to a recent SA article by the excellent Marshall Hargrave on this situation:
Summary
Sandell took a new stake in Brookdale last quarter and is now pushing the senior living center to spin off its real estate.
Brookdale owns around 40% of its properties.
But Sandell also wants a corporate governance overhaul.
Sandell Asset Management Dials Up Brookdale Senior Living"
The evidence that management might actually listen to activists that I was looking for materialized late last week when in a filing with the SEC Brookdale announced that it has instituted larger payouts for its executives in event of buyout and appointed two new members to its board of directors who have extensive backgrounds in real estate and who were approved by Sandell Asset Management. 
http://stocknewsflow.com/1332349_000133234915000020_0001332349-15-000020
While there certainly is no guarantee that these moves will lead to Brookdale spinning off or selling its real estate assets, I believe that they make such a catalyst for the stock much more likely.  I am long BKD and will likely add to my position in the future, hoping that a special situation or event with the company's real estate assets to cause the stock to soar.  Getting in before the official announcement of such an event will lead to greater upside in my position in the event that one does.  Even if one doesn't materialize in a timely manner, there's worse places to store money than in a stock with solid momentum in a sector with tremendous demographic tailwinds.