Successful Activist Investor Starboard Value Announces Position in Macy's

Continuing my series of posts on today's CNBC Delivering Alpha Conference, shares of Macy's $M are soaring this afternoon, up more than 8% on news that one of my favorite activist investors, Starboard Value, disclosed a new position in the retailer.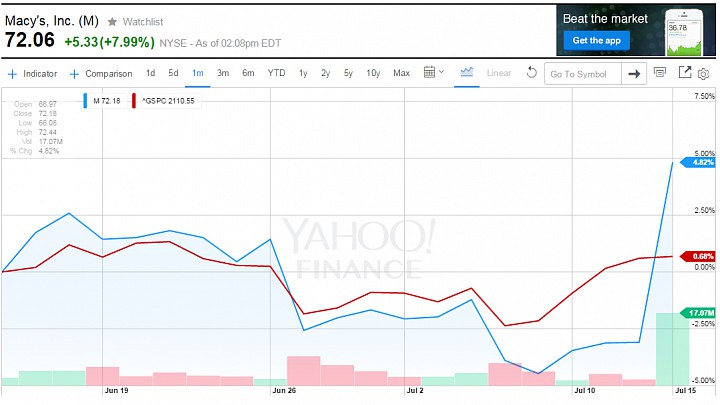 A one-month chart of $M (blue) vs. the S&P 500 (red) (click to enlarge)
Starboard's CEO Jeff Smith stated that he believes that Macy's, which has a market cap of $24.4 billion after today's pop, owns real estate that is worth around $21 billion.  Smith believes that the company's famous Herald Square building is worth $4 billion alone.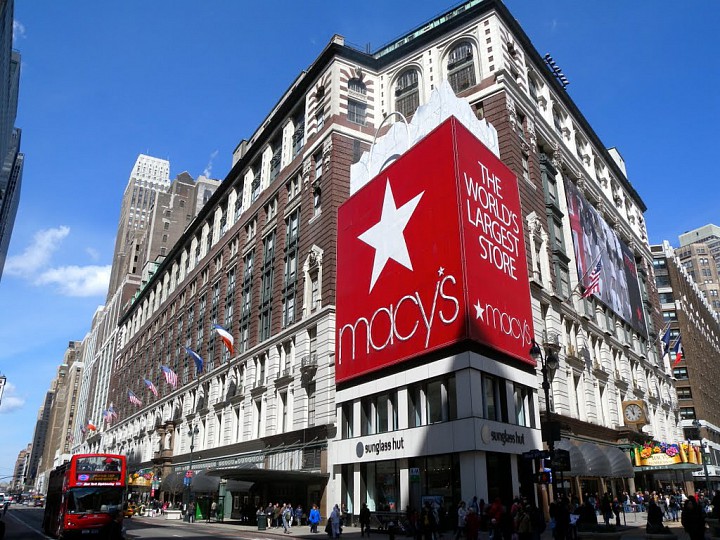 Macy's Herald Square
Smith went on to add that he has had discussions with the company about unlocking its hidden real estate value and that its executives were open to the possibility of spinning off its real estate.  A Macy's spokesperson said in a statement:
"We recognize the potential attractiveness of real estate investment trusts and similar alternative real estate ownership structures in today's marketplace. We are currently evaluating those structures including analyzing the various economic, tax, operational and other issues associated with them."
This move is similar to a recent real estate spinoff by Sears Holdings $SHLD, Seritage Growth Properties $SRG [the word "Growth" should never, ever be used in association with anything related to the mush that is Sears].  The notable difference between a potential Macy's real estate spinoff and Sears' recent transaction is the core retail operation of Macy's is profitable, while Sears' retail operations are far from it.
Macy's could use the proceeds from a real estate spinoff to raise its dividend and increase share buybacks, two things that it recently stated it is committed to doing.  All-told, Starboard believes that if Macy's implements its suggestions the stock could be worth $125/share, versus its current post-pop price of $72.  That's some substantial upside.  I do not currently have a position in Macy's stock, but the bull case here certainly is convincing and warrants looking into further.
Are there any Macy's Bulls or Bears out there?  if so, I'd love to hear your opinion on Starboard's plan.
Also, if you haven't already, make sure to click on the link at the top of the page to join this new special situation investing community. Doing so will enable you to receive notification when new articles are published here and to share your own ideas. Also, make sure to follow me on Twitter @TMFDeej.
https://twitter.com/TMFDeej