When You Wish Upon a Star: Disney's Unbeatable Star is Still Shining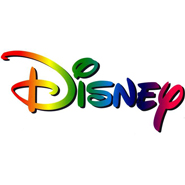 Like Mary Poppin's spoonful of sugar, it took investors more than that to make the medicine go down as Disney stocks fell nearly 8% Wednesday of last week. However, investors shouldn't worry about the short term, say experts. Just this last year Bob Iger, Disney's CEO, positioned the machine that is Disney for expanded growth. And it's worked. Up 31% over all, it practically doubled the 15% gain by the S&P. In a Sword and Stone move, Disney shored up its resources, moved forward with its high concept ideas, and has continued to be the reigning king of the cable world…even when many are cutting the cord with their cable companies.
Disney's revenue rose 5% to $5.8 billion as on-demand and affiliate revenue grew. And, keep in mind that the wonderful world of Disney, includes such other powerhouse channels such as ESPN, ABC, as well as the Disney Channels. Then there are the interactive revenues, Studio Entertainment revenues, and its theme parks (worldwide). While DIS is a great growth stock, it should be mentioned that those wanting to use it as an income generating stock may be disappointed. The company's outlay focuses on buybacks more than on dividends. In fact, last year, alone, they spent $6.5 billion on buying back stock, which reduced the share count by 3%.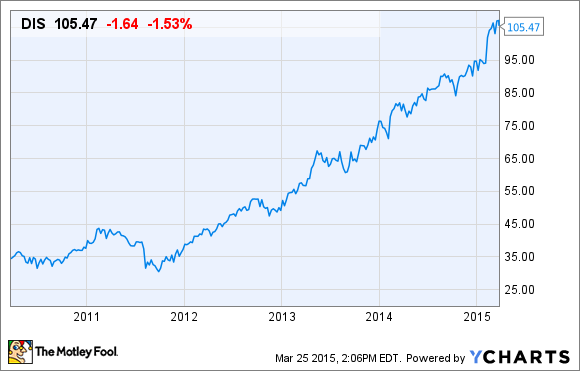 So how much does the 'cut the cord' revolution hurt Disney? In truth, not a whole lot. As you can see, Disney has been on a three year zip-line to glory. According to CNBC's Jim Cramer Disney is the modern version of the Proctor and Gamble Empire. He notes that Disney seems to be taking a page out of the P&G playbook in that they continue to add and expand to their franchises. With the built in generational appeal of Disney, it is certain that they aren't Wreck it Ralph as much as they are Big Hero 6. With big new revenue streams like Star Wars and Disney Shanghai scheduled to open soon, Disney should be easily able to overcome the cord-cutting overreaction that caused its
recent selloff.